Celebrity Babies and Kids - Moms & Babies - People.com
It's a (meal) ticket to paradise!
While spending time in Switzerland, Gwen Stefani gave her Instagram followers a gorgeous glimpse into her life when she stopped to nurse her youngest son — 5-month-oldApollo Bowie Flynn — in front of a breathtaking backdrop.
Looking casual in a white tee and skinny jeans, the new Voice judge is surrounded by the country's famous mountains as she breastfeeds her baby boy.
And although Stefani, 44, smiles for the candid snapshot, she keeps her son covered in aden + anais Radiant Red Classic Swaddle ($22).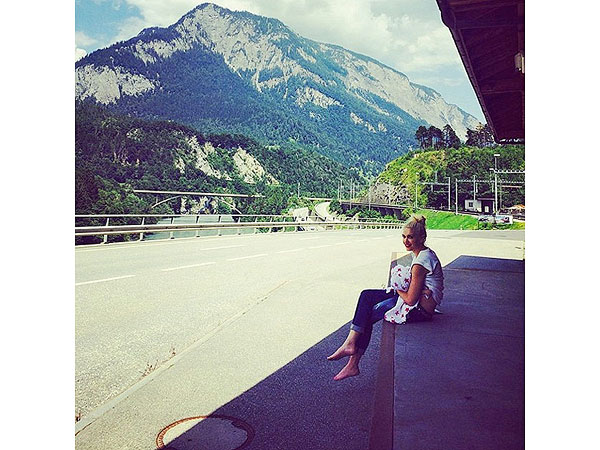 Courtesy Gwen Stefani
View original post 92 more words